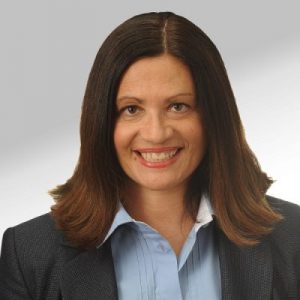 Lucy Di Rosa, Ph.D.
Head of Communications
Lucy is head of Communications at FFI Advisors.* Her career in financial communications began in 1996 at Algorithmics, a boutique financial risk management firm. As Manager of Technical Documentation, she built the technical communications function from the ground up. Her efforts at Algorithmics empowered the firm to be early adopters in delivering and archiving content in digital formats. She has worked primarily in technology and consulting for the finance industry, and her areas of focus have been risk management, portfolio management, and hedge fund administration. Joining FFI in 2013, Lucy was part of the original team that developed The Carbon Underground 200<sup>TM</sup> (CU200), the company's proprietary top 200 list of public oil, gas, and coal holders. She performed media and public outreach that contributed to the wide acceptance of the list as a standard for fossil fuel divestment. Lucy holds a Ph.D. in Italian Studies from the University of Toronto and speaks several languages, including English, Italian, and French.
*Lucy's services are provided to FFI Advisors LLC through a Service Level Agreement with FFI, an affiliated company.